We specialize in buying and selling homes throughout South Florida.
If you are new to the area or you've been here some time, we want to thank you for stopping by.  We work with all our nearby communities and would love to spend some time with you to find the perfect place to live.
Real estate is one of the largest and most exciting investments one can make. We are here to make sure that your process is a fun and rewarding one! Our website is geared toward our local areas of Pembroke Pines, Miramar, Hollywood, Miami Gardens, Davie, Sunrise, and more!
When you're ready to discuss – whether a simple question or a serious inquiry – don't hesitate to request more information or call. Thanks so much for visiting!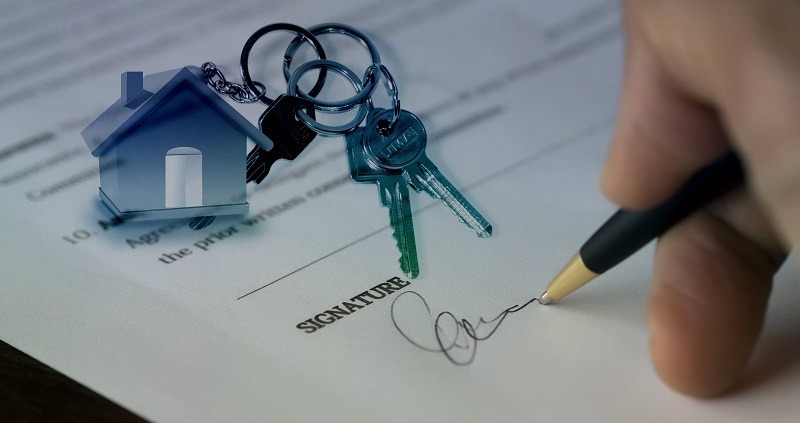 "SHE IS VERY PATIENT... Extremely Professional! Ms. Mitchell is very professional. She listens to her client's needs and wants. She is a gem! My husband and I have met several real estate agents prior to meeting Ms. Mitchell. However, we could not find a property that meets our family needs. However, when my husband met Ms. Mitchell, we were able to find that perfect house for us within 2 weeks. She is very patient in terms of finding the right property for her clients. She listens to her clients. She responds to her messages so swiftly. We are very lucky to have Ms. Mitchell as our Realtor. She is great at what she does."
"I HIGHLY RECOMMEND MS. R. MITCHELL... I highly recommend Ms. R. Mitchell. I provided her with the range I wanted to pay, the area I was interested in living and the time frame. She took my information and was able to have me in my new place within 48hrs. She stayed in contact until I had my keys in hand. Also very impressed when I received a follow up call from Ms. Mitchell to see how my son and I were doing, her people's skills are incredible. Looking for a realtor that cares? She is it, I would like to say thank you again for doing such a great job."
"SHE WAS VERY KNOWLEDGEABLE... Wow...so awesome...she was very knowledgeable. She seems like she loves to help people. She paid attention to what I was interested in. She found a beautiful rental property, In a beautiful neighborhood In a short space of time. I was very impressed."
"I WOULD GREATLY RECOMMEND HER... Patience, Diligence, and follow through!! Royanne was an awesome realtor and went above and beyond with regards to helping my family find our dream home! She was consistent, followed through on tasks, kept us accountable, and did not stop when it seemed like we couldn't find what we needed. I would greatly recommend her services to anyone, you would not be disappointed!!"
"COULDN'T HAVE ASKED FOR A BETTER REALTOR... Royanne Mitchell was diligent, provided her expertise, patience, and advice through the entire transaction! Couldn't have asked for a better realtor, she helped down to the final detail and also worked her hands on with timeline reminders for us as well as the seller, title company, and financing rep! I highly recommend her for your buying or selling needs!"
"I WOULD HIGHLY RECOMMEND HER... Royanne was very patient and understanding. She made sure I got all my questions answered. She was available and helpful every step of the way. I would highly recommend her."
"I AM EXTREMELY GRATEFUL... Simply the Best! I was highly impressed with my realtor Royanne Mitchell. She walked me through the entire process. Royanne was very professional and answered every question this first-time homeowner had. I am extremely grateful to have had Her in my corner thank you Royanne!"
"MS. MITCHELL WAS EXCELLENT... No hesitation to recommend Ms. Royanne Mitchell 100%. I will in any case. Ms. Mitchell was excellent above and beyond her duties. Always there to help answer or question and return call promptly."
"SHE WAS VERY PATIENT... First Time Homebuyer...Great Experience!!! It was great working with Royanne. She was very patient and for a first time home buyer like myself I needed that. I was able to find a house so fast because of her knowledge. I am now a happy homeowner and I am so grateful to her and everyone."
"SHE WAS VERY KNOWLEDGEABLE... She was amazing! She was very knowledgeable and accommodating to my needs. She helped me get great deals in a seller's market! Anytime I buy property it will be through her!"
The Latest
From Real Groups
When you sell your home, especially at a time when your taxes are due, you could get financial shelter. Thanks to The Taxpayer Relief Act of 1997, the real estate sector can receive what is considered the best tax shelter
There are many good ways to invest in real estate. Hopefully you got some of your insight from us. There are a lot of mistakes sellers can get into when they put up their house for sale. There was a
During the holiday season we think about a lot of things – family, food, decors, parties, shopping. Selling your house is probably not on the top of your list at this time. But the holidays actually be a good oppotunity